THE SHEENA BAKER GROUP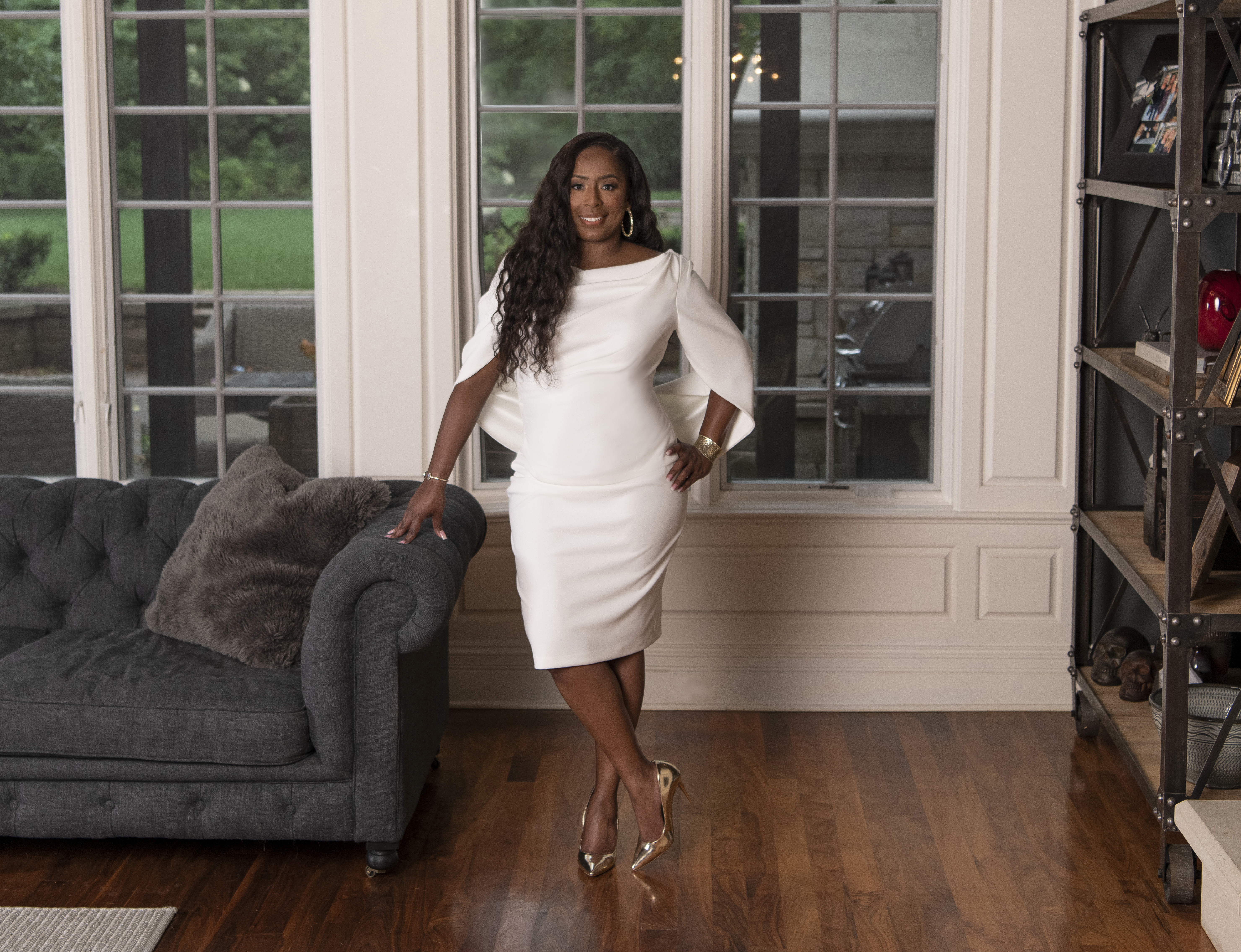 Sheena Baker, Principal Broker/Team Lead
After purchasing her first home at the age of 19, years later she obtained her real estate license in 2006 as she wanted everyone to experience the benefits of home-ownership. Sheena has been a real estate investor, owning multiple units as well as servicing friends, church members, family & new clients alike. Sheena is a full-time, full service Real Estate Agent with a personal slogan of: "Helping the Community Become Homeowners!" She is also the former President of Women's Council of Realtors West Suburban Network.

As a full-time real estate professional and team lead, her goal is to make your experience as seamless as possible by providing you with the highest level of service. Sheena & her team will be there for you throughout the entire process of selling or buying your home. She has a passion for people and loves to serve her community! In late June of 2021 Sheena joined Compass Realty, transferring from CarMarc Realty where she was a top producer for 2018, 2019, and 2020. Prior to that she was a top producing agent with Re/Max. Transitioning to Compass allowed Sheena to focus on building her team with their top notch technology and support.
Some of her greatest moments are being awarded in 2021 with the Class of 20 under 40 by Mainstreet Association of Realtors, and in 2020 Platinum Top 1% in Transactions and Diamond Top 2% in Sales also with Mainstreet Association of Realtors. In 2018 she was awarded the QCAAC Aspiring Entrepreneur Award and was recognized in 2016, 2019, 2020, and 2021 in ChicagoAgent Magazine Who's Who. In 2020, she also was featured on the cover of ChicagoAgent Magazine Who's Who.

She works hard year around for her clients, who become family. Her hard work does not go unnoticed. In 2018 she was awarded the Realtor of the Year with the Women's Council. In 2019, Sheena was honored as one of the "She Rocks It" honorees. Also in 2019 and 2020, she was selected as the Illinois Realtors State Legislative Contact(SLC) for Karina Villa, the 49th District State Representative. She also earned her Accredited Commercial Practitioner(ACP) Certification. In 2020, Sheena was selected as 1 of 12 for the 2020 Illinois REALTORS Leadership Development Program. Sheena still remains humble, she never forgets where she comes from. She prides herself on friendships she has maintained with childhood friends and the friendships she builds with clients who become family.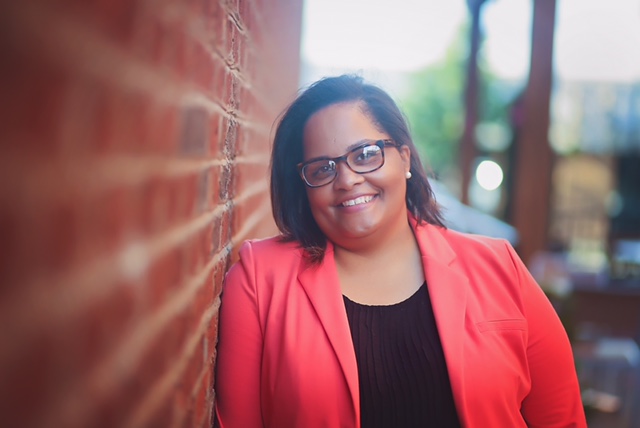 L'Toya "Toya" Simpson, Office Manager
L'Toya is a licensed real estate broker and full-time office manager who manages the daily operations for the downtown Aurora office. Toya had been assisting part-time for 3 years prior to becoming full time in January of 2020. She ensures things are running smoothly and timely.
Toya earned her Bachelor of Arts degree from North Central College and earned her Masters in Communications from Judson College. She is also a licensed Realtor. Toya has been a quiet storm behind the building of the Sheena Baker Group and now she is fully equipped to take off! While Toya is serious and always ready for business, she also loves to have fun! Clients love her sense of humor and her ability to respond quickly to their questions or concerns. She is always advocating for the client!
Toya is loyal and a firm believer in faith, family and friends. She is the oldest of 5 children and loves spoiling her nieces and nephews. When Toya is not working, you can find her at her parents' home, relaxing and being surrounded by her family! She also loves to travel and a passion to help others!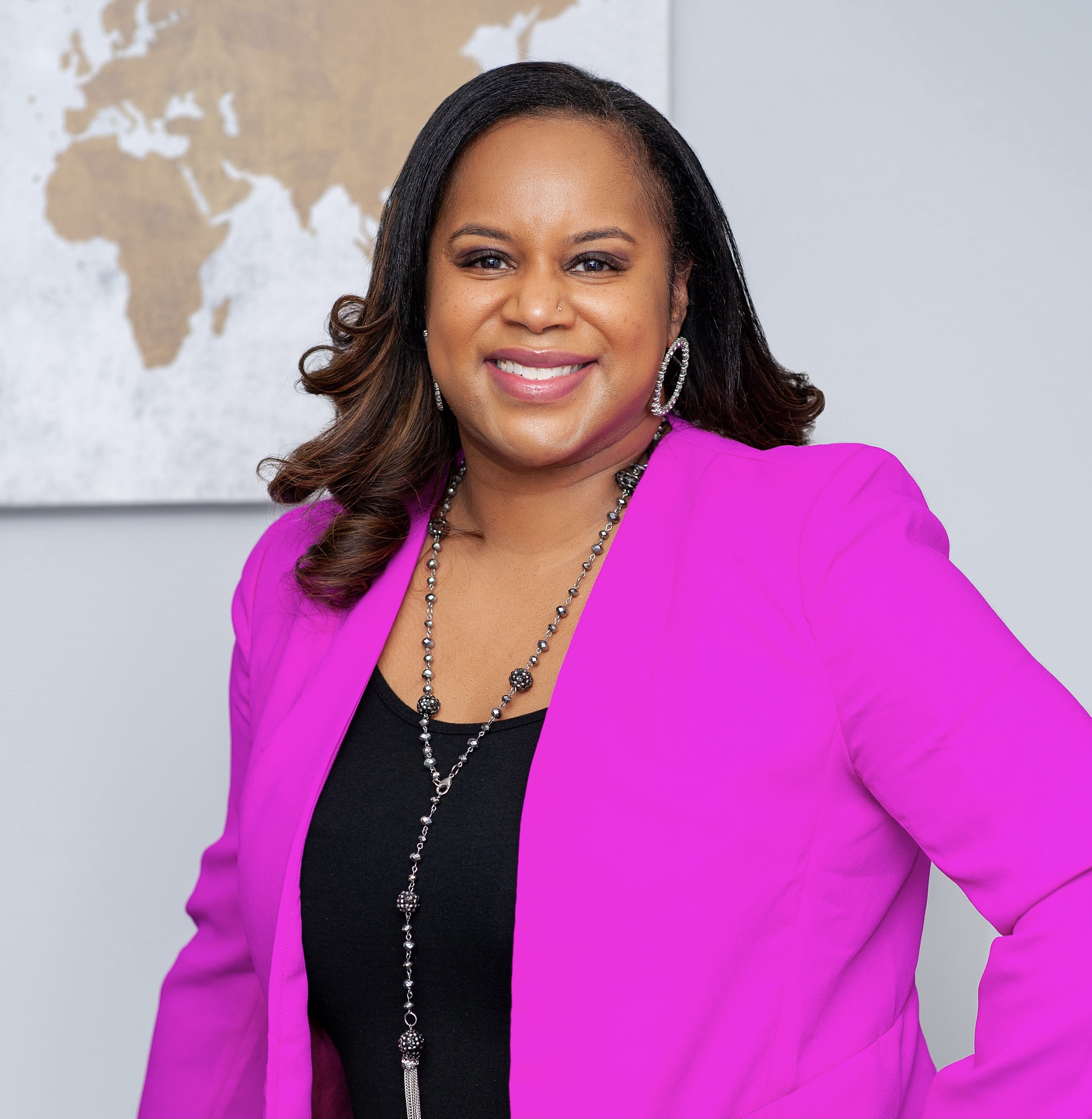 Jillian Owens, Buyer's Specialist
Jillian Owens is a respected Realtor® with the Sheena Baker Group who aims to make transactions cordial for everyone involved. As a Licensed Illinois Real Estate Broker since 2017 and Managing Broker since 2020, Jillian has extensive real estate expertise and has cultivated a rich understanding of the local buying, selling, and investing processes that guarantee a positive client experience.
Jillian is a 3rd generation homeowner who values helping others achieve success. This ultimately became the catalyst for her to earn her M.B.A. Business Management, M.E.d. Educational Policy Studies, and B.A. Sociology. From there, Jillian spent the next 15 years in the Education and Business Management sectors, gaining a dynamic set of strategy, team leadership, and analytical skills.
Today, Jillian has leveraged that history to become a seasoned real estate investor and a top-performing realtor. She is also a progressive member of the National Association of Realtors, the Main Street Organization of Realtors, and the Women's Council of Realtors, and every effort she does is targeted to help others spearhead this next phase of their lives.
When Jillian is not working, you can often find her watching HGTV, spending time with loved ones, and traveling any chance she can get.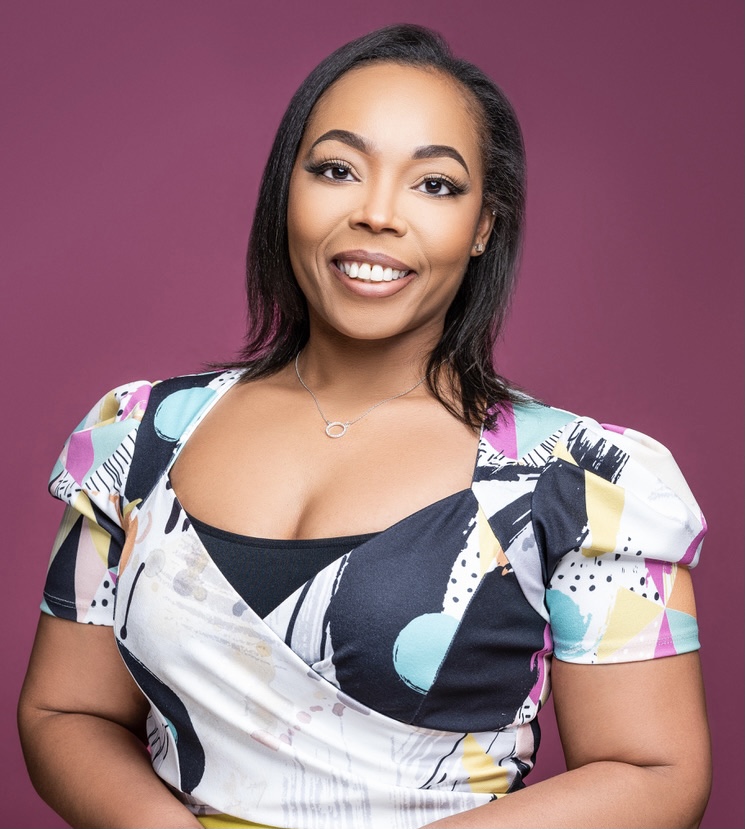 Tiana Jones, Client Care Coordinator
Tiana is our Client Care Coordinator who works very closely serving clients to ensure they receive optimal care. Tiana earned her Bachelor of Science degree and Master of Business Administration degree from Elmhurst University. She has spent most of career in the field of hospitality, customer relations and auditing. Most recently in the Human Resources department of a nonprofit. She is also working on becoming a licensed realtor. While working to expand her knowledge in real estate in and out of the office, she loves building meaningful relationships with all those she comes into contact with. She is loved for her bubbly personality and being readily available in the client's time of need. Tiana absolutely loves helping people and loves being a source of reliable support with The Sheena Baker Group. She is always eager, excited and ready to learn and take on new tasks.
In her spare time, Tiana loves traveling, meeting new people and creating beautiful memories. She loves spending time with her two beautiful children, family and friends. She is always picture ready and loves to have a good time with those she loves.